The bond is the most significant part of the agreement. You may not have enough time to move on to the new place. Don't be worried of End of the lease cleaning contract. We are here to provide service to you to move out to your new property.
If you are looking for an End Of Lease Cleaning Carlton and bond back cleaning Melbourne and are planning to move, look for experienced and expert cleaners to regain your full bond.
Don't panic and worry. You can book online for a free quotation and connect with our provided number. We also provide customised cleaning packages that are available to meet your needs and requirement of "End Of Lease Cleaning Carlton".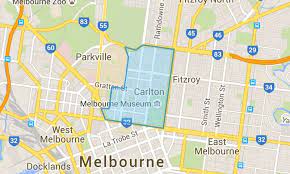 Generally, our prices are competitive, but that fits your budget. Our End of lease cleaning services meets your real estate executives' needs and requirements.
End of lease cleaning covers each and everything inside the place from top to bottom.
End of lease cleaning package includes various services without any time limit. However, we can help you with the expected hours required to finish.
End of lease cleaning Carlton includes bathrooms, bedrooms, kitchen, laundry and dining area.
We charge extra for the outside windows, outside balcony, garage and appliances. We will also take care of you at each corner of your house.
We don't take any extra charge for more time when it is not much needed to clean the complete house.
Get Bond Back Cleaning Guarantee.
We are leading the end of lease cleaning Carlton, offering a 7 DAYS bond back cleaning guarantee. You will get a 100% cleaning guarantee with a written invoice document.
Our Expertise In Bond Cleaning
Our cleaners are experienced in working with various technical cleaning equipment and chemicals. Bond Cleaning requires fully equipped chemicals, machines, vacuum cleaners, steam cleaning instruments, and scrubs.
Our cleaning team will ensure that everything has been washed, including bathrooms, bedrooms, kitchen, laundry, balconies and family room. Our Cleaners follow the cleaning checklist.
We'll ensure your real estate representative is satisfied with the cleaning. Our specialist cleaners have over 7 years of expertise in move-out cleaning services.
We'll provide you with an easy and affordable solution that may help you clean your house or apartment in minimal time. Sincerely, customer satisfaction and integrity are essential core values.
Our cleaners are qualified with licensed
Punctual & friendly cleaners
Highly qualified, experienced cleaners
Every cleaner background was checked.
100% Bond Back cleaning guarantee for 7 DAYS.
Professional equipment & cleaning tools
Innovative cleaning techniques
Flexible with your schedule! (Start relatively early morning or late evening)
Equivalent prices on the weekend and public holidays
End of lease cleaning means removing all dirt, spots, and dust from all parts of the property when ending the lease. Eco-friendly end-of-lease cleaning doesn't harm your house, and you can quickly move into your rental property.
There are many eco-friendly products available in the market. Regular daily products such as baking soda, vinegar, citron, dishwashing liquid, soap, salt, and vegetable oil can quickly remove all dust and dirt from the surface. Sometimes, few chemicals are needed to do the proper cleaning. End of lease cleaning is possible with eco-friendly products and accessories.
Eliminate grease and oil with the help of vinegar
Use baking soda to remove the oil
Apply dishwashing liquid to remove the oil
Green cleaning gives a healthy environment for everyone
Complete clean in all rooms: Remove Cobwebs/Spider webs, Spots on Walls (Light spots) and tilled area, Lights, and Switches. Skirting Boards wiped, Vacuuming & Hard floors mopped, Carpet steam cleaning, Doors, Door frames, Knobs, Plugs, Mirror, Sinks and PowerPoint, Exhaust Fan, Air Vent and Tap, inside windows & window sill, Wardrobes and cabinets, Stairs.
Kitchen:
Throughout the kitchen, we also cover the Full Oven clean (inside and outside), Cupboards (Inside + Outside), Sinks, Grill and Dip trays, Stove/cooktop, Rangehood (exterior + Filters), Taps, and Splashback.
Laundry:
In our cleaning, we will cover everything inside the laundry, such as mirrors and Taps, Drawers and Cabinets, Sink, Splashbacks, Charge any extra and Floor.
Toilet/Bathroom:
At the end of lease cleaning, the Toilet/Bathroom is significant. We will cover everything, such as Toilet Bowl, Shower screen, Seat, Cistern, Bathtub, Mirror, Taps and Faucets, Basin, Drawers, Cabinets, sink, Tiled walls and Vanity area.