Bright End of Lease Cleaning guarantees 100% bond back cleaning in Burwood. At the end of lease cleaning, your place might be neat and clean from top to bottom with specific categories of things and make sure you follow your real estate agent's checklist. It is vital to have proper cleaning so you can get your bond back. We offer guaranteed seven days of bond back cleaning, so you won't face any issues. Bright End Of Lease Cleaning is an expert in "end of lease cleaning Burwood" and getting your money back without any issues. If you live in Burwood, call us and book an online booking. We specialise in End Of Lease Cleaning in Melbourne, Bond Back Cleaning, Rental Cleaning, Move out cleaning, and Exit cleaning.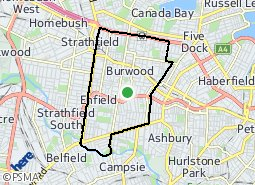 Meet Our End Of Lease Cleaners In Burwood
Call the Bright End Of Lease Cleaning team to complete the final cleaning of your rental property. Our fully trained professional bond cleaners will ensure your home is spotless to aid in getting your bond back amount. Fully equipped with our end of clean lease team, we make moving to a new house accessible for you. The Bright End Of Lease Cleaners are fully insured, police checked and trained to ensure you are 100% happy with the services completed.
We offer customised services that you choose when and what you exactly want.
Seven Days Bond Back Cleaning Guaranteed
Eco-friendly cleaning service
Proper Invoice or Receipt with Bond Back Cleaning Guaranteed
Book online and get 10% off Innovative procedures for cleaning
Bond Back Guarantee
Our Bond Back Guarantee means that you will know that you'll get your bond back when you choose us for cleaning services. If your property manager is unsatisfied after work, we return to re-clean without extra cost.
End of Lease Cleaning Camberwell
100% Bond Back Guarantee.
Are you worried about a monotonous and cumbersome move?
It gets even worse when you have to do a thorough end of lease house cleaning,
Which is often stressful and time-consuming. Our end of lease house cleaning Burwood service is meant to take the strain out of these kinds of cleans and guarantees that you will get your bond back every time.
How does the end of lease cleaning ensure you get back your bond money?
Booking Lease Cleaners in Burwood Has Never Been This Easy
Quick Booking: Booking online is a relatively quick and easy task, and we are just a call away from cleaning.
Discounts for Regulars: you can easily save

up to 20% on regular cleaning. Just choose a cleaning schedule that fits your requirements.

Choose Your Date: Pick any day and time which fits your schedule. We provide clean seven days a week, from 8 am to 6 pm.
Pay Securely Online: Payments are made entirely securely by the blaze.
No Contracts: for your ease, you can Cancel or postpone anytime.
View our pricing – See our house vacate cleaning charges online or give us a call and speak with our Customer Service team.
End Of Lease Cleaning Burwood Checklist
Kitchen Cleaning
Clean all end to an end surface
Clean interior and the exterior of cupboards with drawers
Clean the countertops, splashback and cover areas
Clean interior and the exterior of the oven, microwave, dishwasher, fridge, defrost freezer, clean stove, hotplates, grill and range-hood
Clean all light switches and power points
Clean the scour and polish the sink and taps
Clean windows, window sills, and window
Clean door frames, handles, and bug screens
Vacuum and mop all floor
Oven Cleaning
Bedroom, Hallway & Living Area:
Clean all surface areas
Clean doors, doors, frames and handles
Clean all mirrors and glass areas from inside
Spot clean marks on the wall (including roof walls) and ceiling (Walls mark cleaning)
Clean all light switches and power points
Vacuum and mop all floors
Dust and clean light Fixtures
Clean interior and the exterior of drawers and cupboards
Dust and clean millwork, cornices and baseboards
Clean windows, window sills, window frames, and bug screens from inside
Clean stair Balusters and railings
Remove cobwebs
Laundry and Bathroom
Clean shower rails, all surface areas and mirrors
Clean and sanitise toilet, sink and bath
Clean, scour and polish all taps
Clean and scrub all tiles and grouts
Clean all light switches and power points
Clean clothes dryer filter
Remove mould from walls, tiles and ceiling
Clean the door, door frame and handle
Remove debris from plugholes
Clean and sanitise the laundry basin
Clean and sanitise shower curtains and shower doors or screens
Clean interior and exterior of all cupboards
Sweep and mop all floors
Book with us your end of lease cleaning Burwood and relax. No matter what the condition of your house is, we will give you 100% bond back cleaning guaranteed. You will never feel that our organisation has ripped you off. If your real estate team is not satisfied with our cleaning services, then, in this case, we will join back and clean it for you in 7 days without any cost.
What are the best hiring tips for end of lease cleaning experts in Melbourne?