We have been mitigating Box Hill residents of their post end of lease cleaning duties. Reliable, quality and discount services have kept us in mind to provide end of lease cleaning service. We have built an honour for being a professional company that doesn't compromise on quality.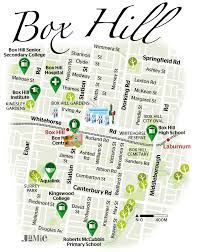 Expert End Of Lease Cleaners In Box Hill
We do our best Box Hill tenancy cleaners, and we use various equipment for the best service. We have a detailed recruiting process to select only the expert cleaners, most motivated, experienced cleaners, hardworking, reliable and diligent cleaners. The next step is to provide training that prepares our future cleaners for any job. We choose various equipment for end of lease cleaning Box Hill, and we choose environmentally friendly products.
End of Lease Cleaning in Box Hill is different from comparatively regular house cleaning. Our cleaning experts clean your property from top to bottom, like removing cobwebs, wiping inside drawers and cupboards, dusting all skirting boards. Also, general cleaning such as mopping floors, vacuuming floors and carpet cleaning. To satisfy you have every chance of getting your money back. So it's good to allocate the required budget and time.
Guarantee Of Excellent End of Lease Cleaning Services
Guaranteed – manager and real estate executive approved services. End of Lease Cleaning task list includes professional carpet cleaning, wiping cupboards and drawers, vacuuming and oven cleaning. We have a detailed list of comprehensive cleaning checklists that includes all the jobs required by the manager. We also provide a free re-clean service as a guarantee if anything goes wrong. If you need extra services such as carpet cleaning, vacuuming, wiping etc. we are ready to offer a discount. You can connect with customer service.
Hassle-Free End Of Lease Cleaning Optimised For The Real Estate Industry
We also help you to move out from your property, bond back cleaning and exit cleaning. Our prices are affordable, and we offer different packages to meet your needs and requirements to clean your property, house, flats and apartments. Our lease cleaning quotes fulfil your real estate executives needs and requirements and deal with every situation you have faced at your property.
Would take all rooms and dining area care
Whole kitchen, gas, stoves, chimney and splashback
Would clean Walls and carpet cleaned with dusting floors, drawers and almirah and window as well
Bathrooms will be thoroughly sanitised and cleaned
We take care of small things like buttons, light switches, and door handles
We know that end of lease cleaning is the last and essential thing on your mind when moving. That is why we provide all the detailed services to meet your cleaning expectations, prepare your vacate property for inspection, and get your bond back.
Why Book With Us In Box-Hill
Our purpose of end lease cleaning offer is to Vacate cleaning, complete back guarantee. Our experts and experienced cleaners will clean the area from top to bottom, small to big. Our cleaners will ensure that everything has been cleaned well and adequately, including bedrooms, bathrooms, laundry, balconies, kitchens, rooms, and roofs.
We ensure that we provide a 7 DAYS guarantee after cleaning the property. Suppose any landlord has not been satisfied with cleaning then in that case, you can call us on our customer contact number. We will again send our cleaners to clean your property until you get satisfaction and give you a complete back amount guarantee that would be free of cost. Our all cleaners are experts in their work.
Professional End of Lease Cleaning Services in Box Hill
We know that every tenant aims to get a bond back guarantee, but not for all to get it in return. This might be the poor condition of the property. Many owners pay only 50% to 60% of bond money while others do not pay. It's good to book the best end of a lease cleaning company rather than getting the bond money in half-percentage or no money at all.
We are the top-notch end of lease cleaners, and we are accessible and expertise in end of lease cleaning Melbourne also.
Benefits Of End Of Lease Cleaning
Our cleaners are experts and experienced.
We provide reasonable and discounted cleaning packages.
We choose natural and are eco-friendly products.
Co-operative and genuine staff and cleaning crew.
Latest and using various cleaning equipment.
Maximum return on your money for hours paid.
We follow all the guidelines of end of lease Cleaning.
Discounts and great deals are available.
We do our professional and detailed cleaning according to checklist that set by the landlord and real estate executives.
100% Bond Back Guarantee.
We provide customised solutions with no hidden charges.
Contact Us Today
You can easily book our end of lease cleaning services in Box Hill by calling us on our contact number. Distinctively, you can reach us by email and connect with us on our social media pages. You will get your full money back by taking our end of lease cleaning service.